President's Message
6/1/2022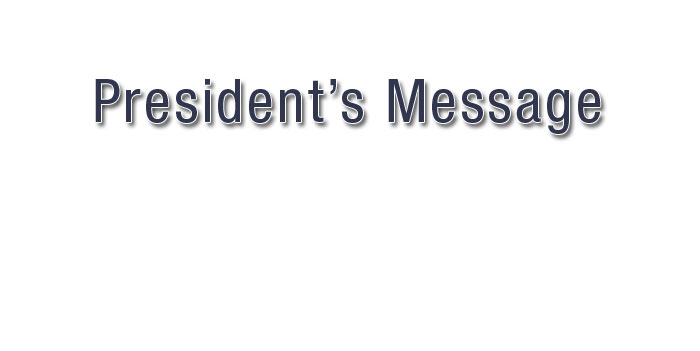 South Pointe Swim Club
President's Message
2022 Summer Kick Off
The South Pointe Swim Club opened this past Memorial Day weekend to fantastic weather to kick off the 2022 summer season and we saw high attendance at the pool and our member appreciation barbecue. I hope your Holiday weekend with friends and family was both enjoyable and memorable.
Unfortunately, we did have an incident at the pool on Tuesday, May 31st that I wanted to make the club's membership aware of. A young child had to be rescued from the pool unresponsive and required CPR to be revived prior to the Emergency Personnel arriving onsite. Alert Lifeguard staff rescued the child from the pool and successfully revived the victim. Thankfully, the child was awake and responsive prior to being taken away in an ambulance to the hospital for further evaluation.
This incident made me think of how tremendously important the role of our Lifeguard staff is to the safety and security of our club members and their guests when visiting the club. Their role is one of tremendously amazing responsibility, especially when you consider the average age of those who have elected to perform this very important job over the summer.
I am asking all members to consider the bigger picture this event has illustrated when attending the pool and your interaction with the Lifeguards on duty. Their job is exclusively to create a safe environment by enforcing safety rules on the swim deck. Board members have all personally observed too many instances of attendees to the pool (children and adults), either disregarding Lifeguard requests or are disrespectful to Lifeguard staff when a request has been made regarding pool rules. So much so, that the club has created new signs this season and placed them in several areas around the pool deck, to help remind those attending the pool of some basic rule violations that seem to have become a frequent & perpetual problem.
These are:
No running on the deck.
No food or drinks allowed to be consumed in or near the pool.
No glass containers on the pool deck.
Respect the Lifeguards.
Parents are responsible for their children at all times.
Anytime one of our members or their guests, choose to violate pool rules, it is an unnecessary distraction from the primary role of the Lifeguards to ensure a safe environment by watching for and assisting those in distress, just as they did today.
The club's Board of Directors are respectfully requesting that all members familiarize themselves with all the pool rules and code of conduct while attending the club and to be sure to promptly comply with ANY request made by our Lifeguard staff. If you feel there is a need to contest a rule or a request, please be sure to address it with one of the club's Board members, not ignoring the request or choosing to debate it with Lifeguard staff. Failure to comply with any request from the Lifeguard staff is grounds for being asked to leave the premises and possible suspension of pool access privileges. Members should also be aware that they are responsible for the actions and behavior of all their guests while attending the pool as well.
Lastly, In an effort to show our appreciation and respect for our Lifeguard staff, we are asking that everyone be sure to clean up their area of all trash when leaving the facility (even if you feel it is not yours). The Lifeguard staff should not be expected to clean up members trash that is left behind or not properly deposited in trash containers.
In light of what happened on Tuesday afternoon, let's all try to give some thought on what we all can do as individual member owners of the club to more successfully partner and support our Lifeguard staff and make our facility a safer place for all to enjoy.
Kind Regards,
Chuck Franckowiak
SPSC - Board President

This is a Publication of South Pointe Swim Club